Tibby & Vim Dolls
2017 – present
---
This project is a collaboration with Hannah Roodman.
Many norms and taboos are instilled in childhood; children mimic their parents, and that includes avoiding the topics their parents avoid. But the receptiveness of children could also provide an opportunity to break taboos. In particular, play is a setting where children and adults can engage in low-stakes, mediated scenarios. Tibby is a doll designed to harness that potential and foster honest conversations about growing up, aging, and dying. She is the result of an ongoing research project about attitudes toward death in contemporary culture.
Tibby is one entity with six bodies, evenly spaced over the course of her life. The first doll is a baby; the final doll is elderly. This fact alone prompts conversation and comparison: how does a body change as a person gets older?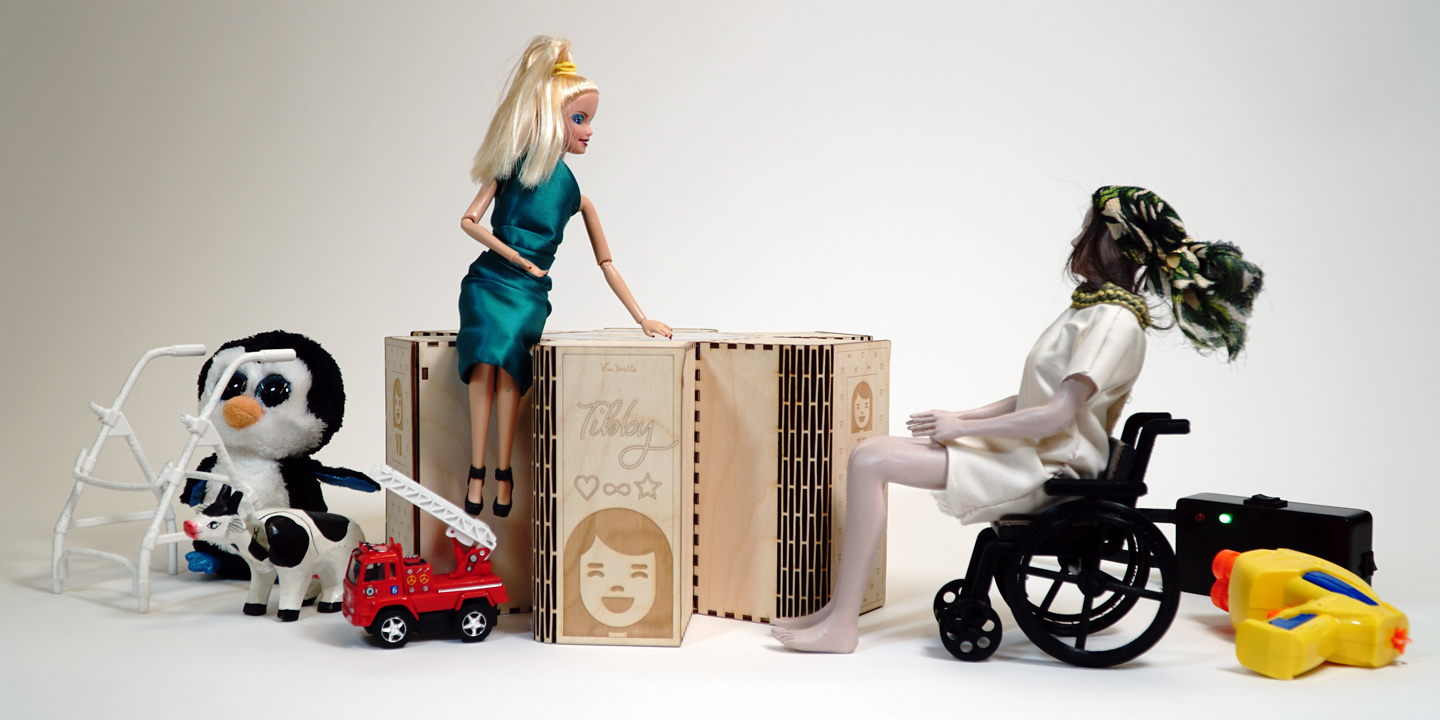 Eventually, as all things must, Tibby will die. This is surely a climax of a child's relationship with the doll. It is a time to reflect on the memories they've made, and to learn about grief and memorial traditions.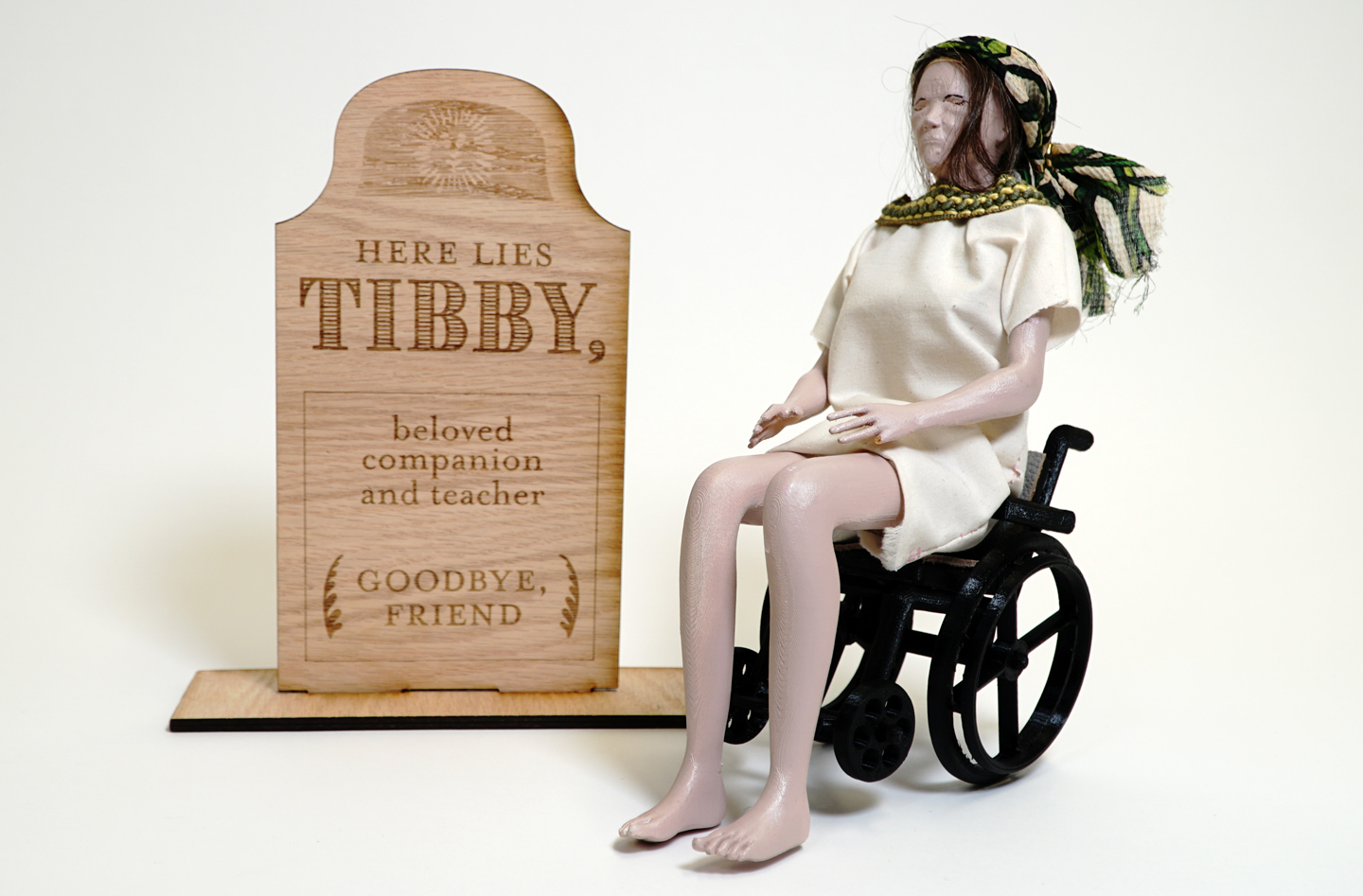 Our research has involved the expertise of child psychiatrists, educators, parents, grief counselors, and other experts (not to mention many actual children). Keep track of the project's progress at Tibby's website.
Playdates & Workshops
We have run multiple workshops and playtesting events to hone the ideas behind Tibby. One of our most successful was a playdate with colleagues at The New School in New York.
Pairs of participants were given a deck of cards that described common but difficult situations that adults may have to discuss with a child. These included moving, the impending death of a loved one, sexuality, and body image issues.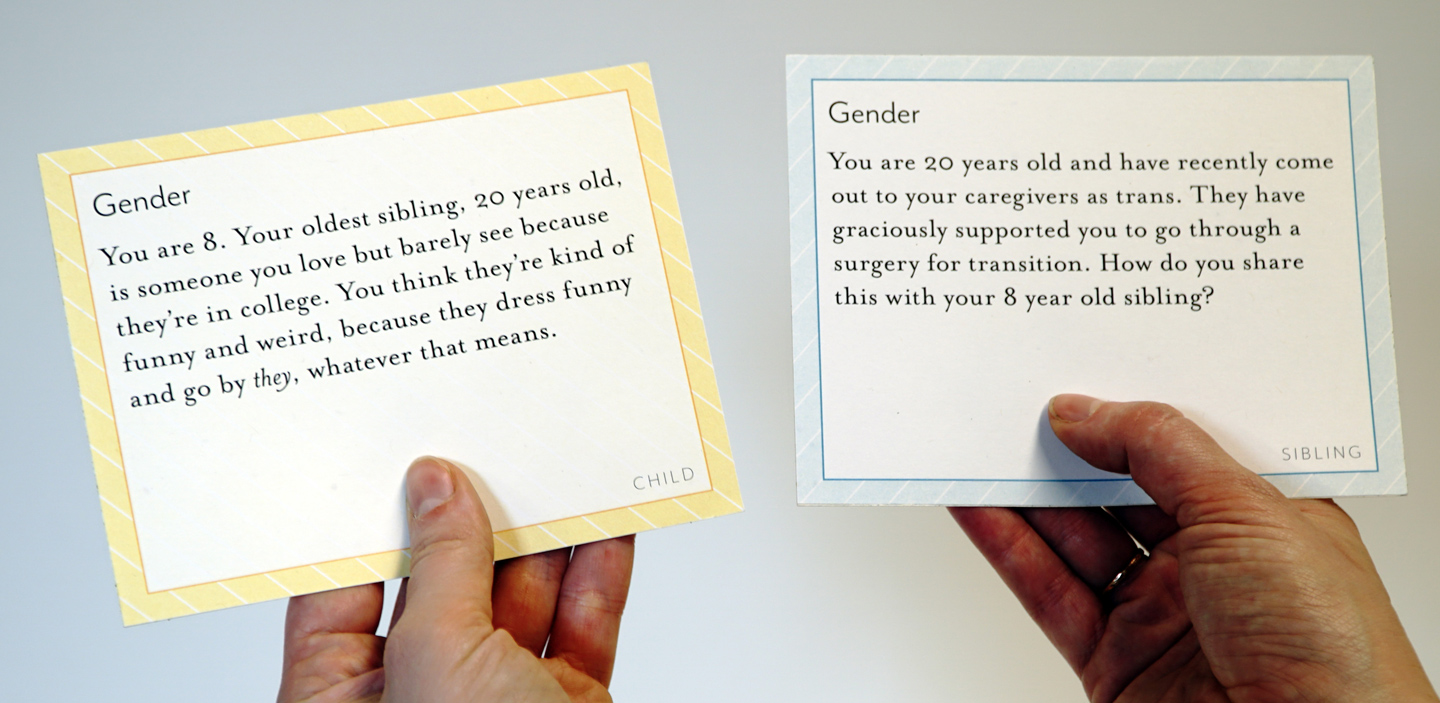 The participants then role-played how they imagined a conversation about their topic might go. How might you describe, say, the death of a pet to a four year-old?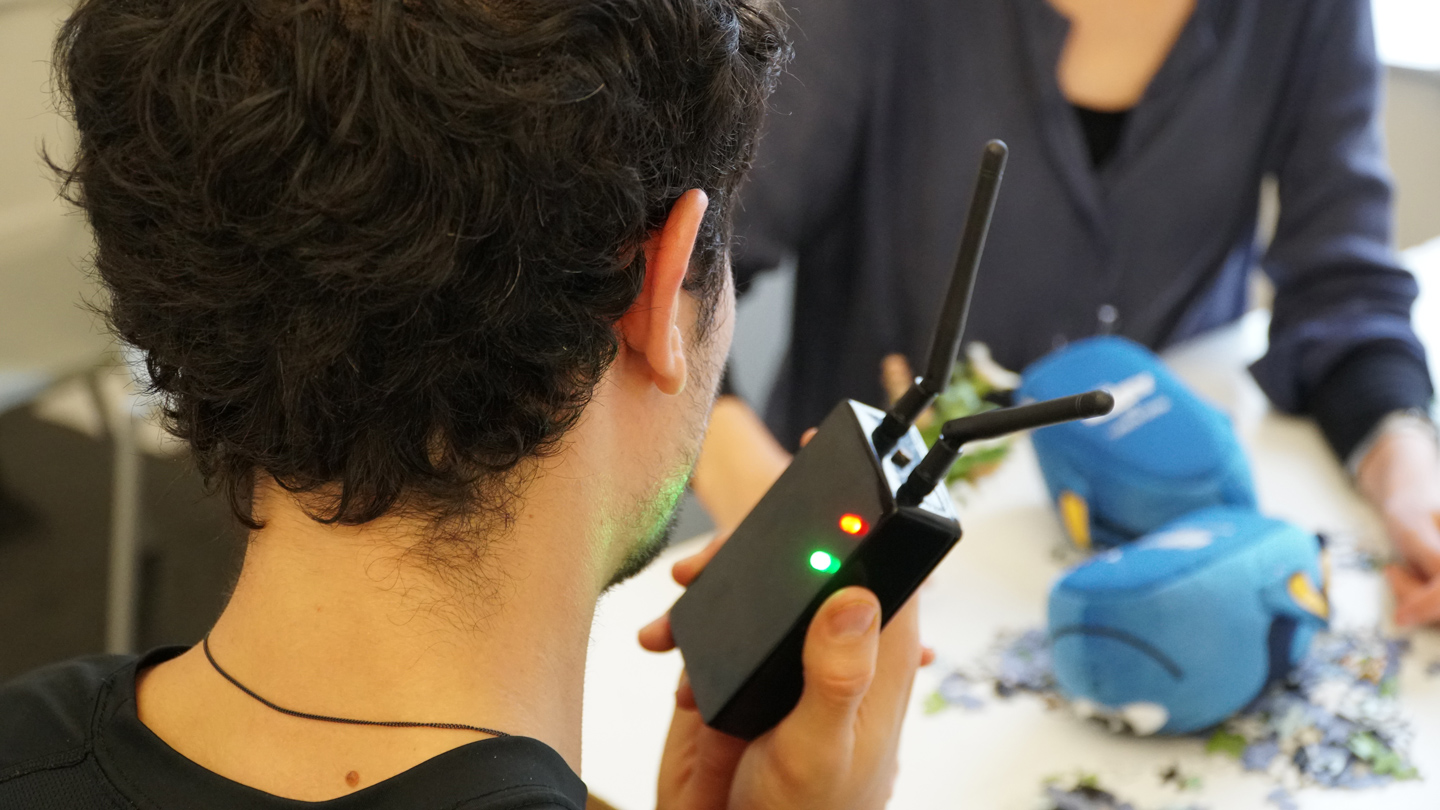 There was a general consensus that the role of the caregiver was immensely difficult. How do you broach such tough topics in a way a child might understand? And how do you do so in a way that doesn't sugar-coat, but also isn't devastating? We heard time and time again that the toys and dolls we provided were useful as tools to disarm the conversations and provide some critical distance.
The Future
We hope to bring Tibby to schools and therapy contexts, complete with her own narrative and lessons. We're currently working with pilot schools to get a better sense of their needs and requirements.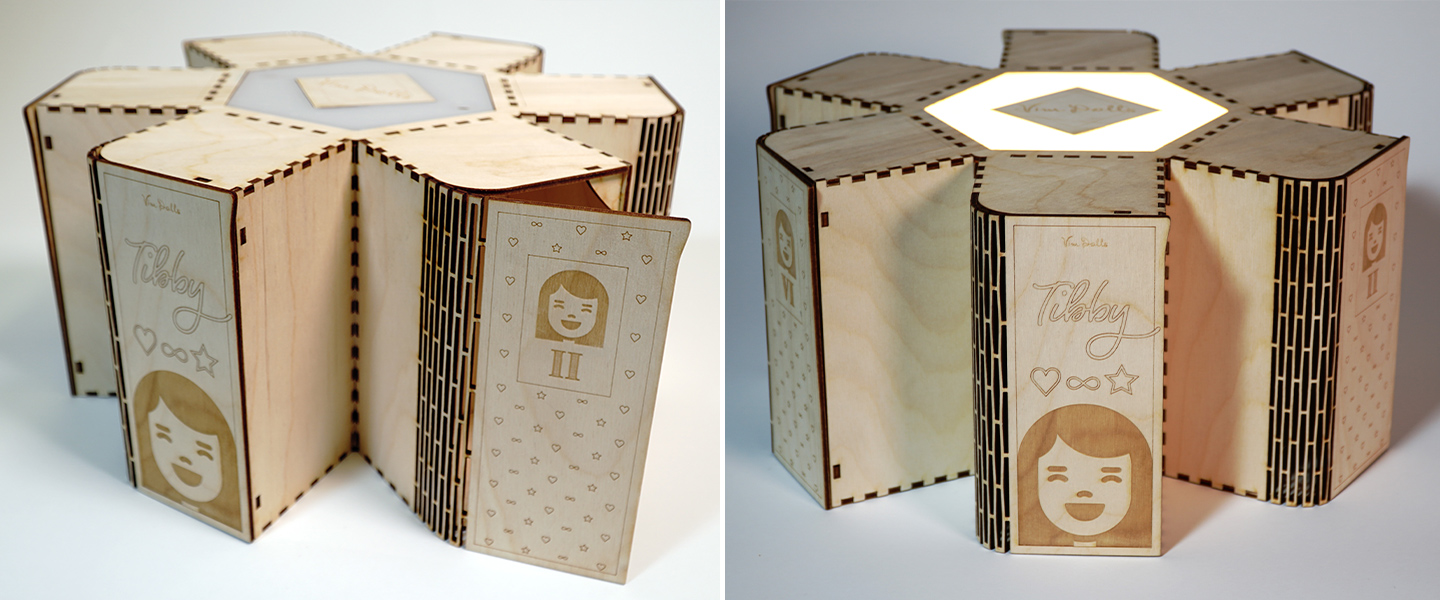 Please contact us if you're interested in getting involved in the project!